Cordillera Blanca - Peru

---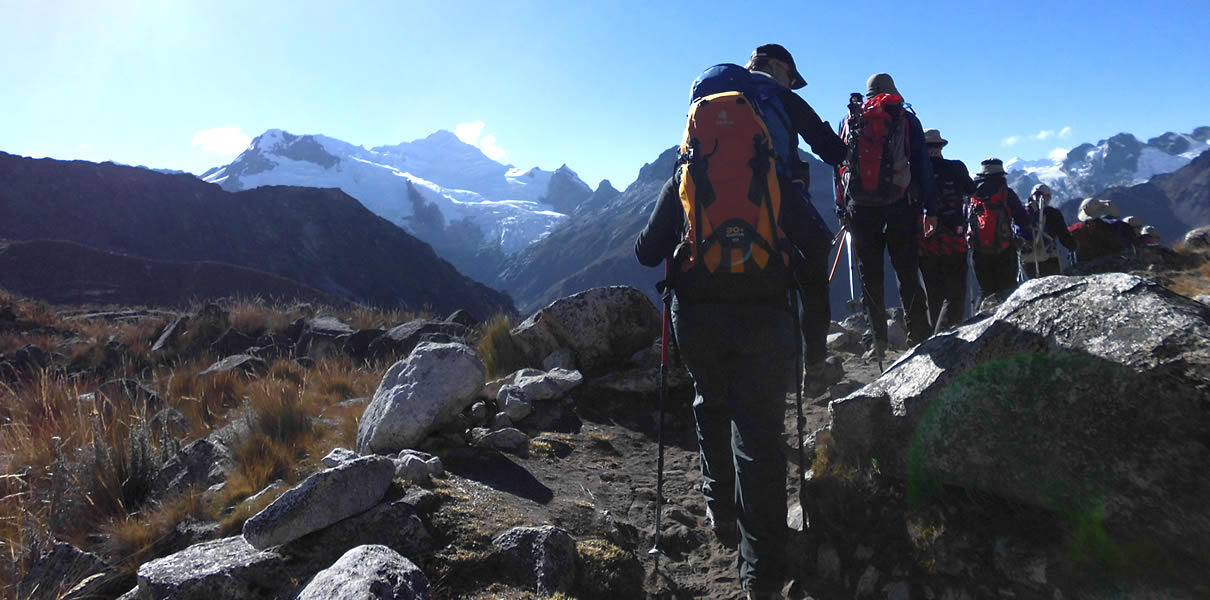 The Cordillera Blanca, the world's highest tropical mountains, faces north – west / south – east, parallel to the pacific coast. Only seven million years old, it is mainly formed of granite. It is also the best known mountain range in Peru and one of the best known in the world, considered as the most beautiful of the Andes. The range has over 300 summits, 29 of which are over 6000mt, including Huascaran 6768mt, Peru's highest mountain. Pyramids and domes of ice, dizzy heights and wind – tortured ridges of snow, give the landscape an extraordinary appearance. Walking through the eucalyptus forests or by the side of the countless lakes is a daily experience for trekkers and mountaineers.
---
Cordillera Blanca Trekking
Cordillera Blanca Climbing
Note.
Private departures are available on the dates of your choice. For more information and price writes to our:
info@cordillerablancatrek.com
/
cordillerablancatrek@gmail.com